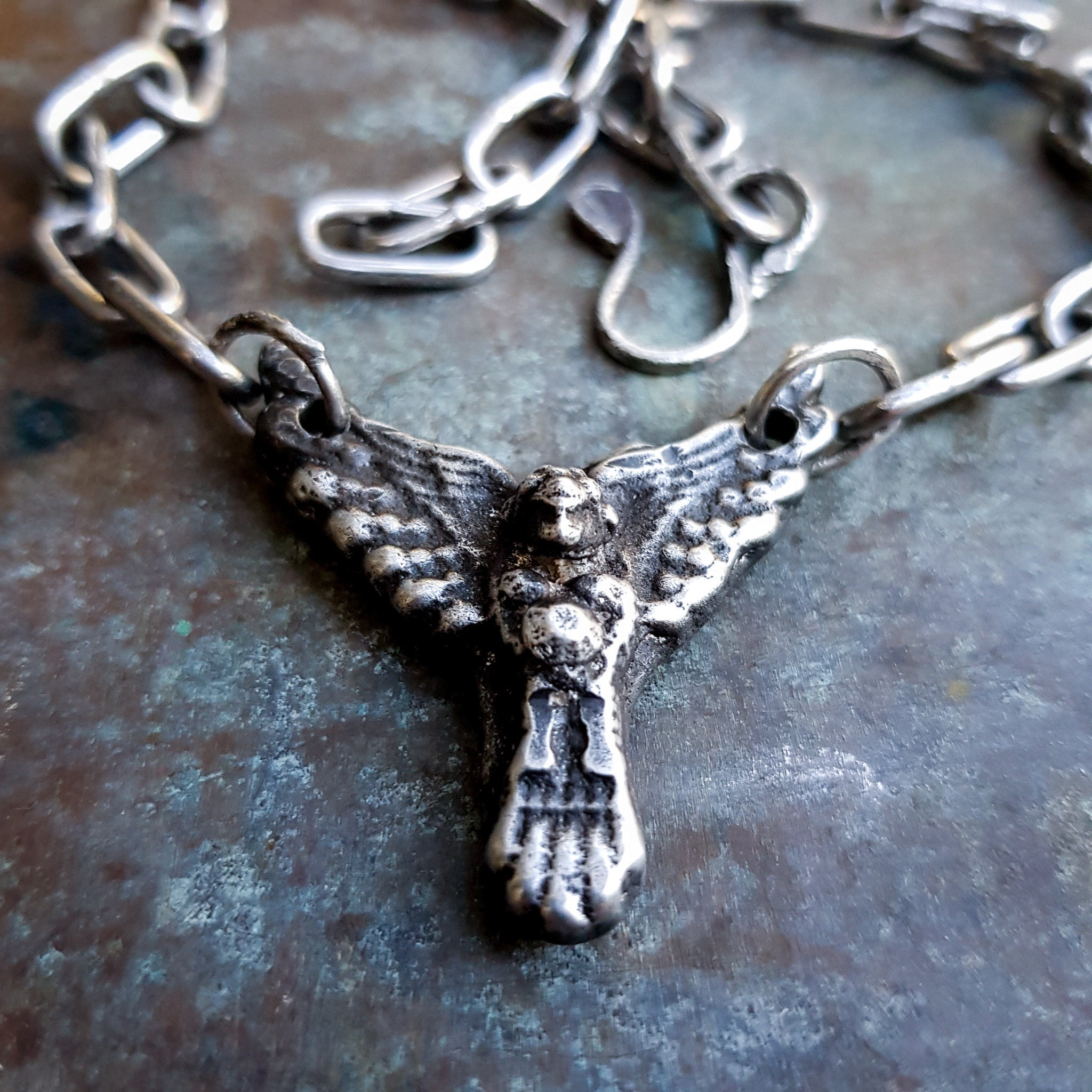 Take a look back at my portfolio, and you will see that assemblage is a major feature in my earlier work. I loved (and still love) taking unwanted, broken and discarded objects, and giving them a new purpose in my pieces.  Unexpectedly, my experimentation in pewter casting has enabled me to breathe new life into 'upcycling'.  The Warrior Angel (first photo) is cast from a colourful vintage rhinestone brooch which I found in a job lot estate sale, and immediately fell in love with.  
My pewter angel is altogether different from her colourful sister. The gaudy rhinestones have been replaced by the impression of feathers, she holds a shield and her face is hawk-like, perhaps concealed beneath armour.
I have also been experimenting with combining copper and pewter.  In the necklace below, the copper setting is copper fused with rustic pewter.  I was particularly keen to use copper with this gorgeous found beach stone - its reddish brown earthy tones harmonise with warm tones of the copper, the silver of the pewter is like water pooling on the surface. 
Both pieces will be listing soon in my etsy shop and .